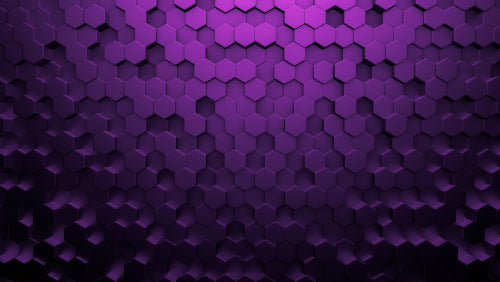 Why Choose Purple Nitrile Exam Gloves?
When you are navigating your medical supplies at home, you want the perfect durable gloves with unrivalled protection. The Kimberly-Clark Purple Nitrile Exam Gloves are ideal for both medical professionals and individuals at home administering their treatment(s).
With seamless protection and outstanding barrier protection, you want to make sure you stock up on these Kimberly-Clark Professional gloves.
The 7 Benefits of Purple Nitrile Exam Gloves
#1 - Seamless Protection from Bacteria and Viruses
Purple Nitrile gloves are the most effective way to protect yourself against bacteria, viruses, and other pathogens that can be found in the air or on your skin. They also help prevent cross-contamination between patients and healthcare workers when handling blood, bodily fluids, secretions, and tissues.
#2 - Comfort & Durability
Purple Nitrile is a very comfortable material. It's soft and flexible, but it will not stretch out of shape. This makes it ideal for use. The gloves are durable and can hold up to at-home medical necessities. They have been used by doctors and nurses since the early 1900s; they're highly recommended and make medical tasks easier to navigate.
#3 - Safety Processes Made Easy
The gloves are latex-free. They contain no chemicals which could cause allergic reactions. These gloves have a beaded cuff for easy donning. The purple color is always an indicator, even for medical staff, they will receive maximum coverage with this glove of choice. There is 
#4 - Worry-Free Choice for Protection
You don't need to worry about wearing these gloves because they won't tear, rip, or fall apart. You can maneuver around as much as you need to without the fear of them tearing. Not to mention, fluid exposure won't be an issue with these Nitrile Exam Gloves. So, when you're at home administering your own treatment like injections or self-medication, you'll feel safe knowing you've got the best gloves for the job!
#5 - Protection Against Blood-Borne Pathogens
When using Halyard purple disposable nitrile gloves, you can lower your risk of contamination.  If you are administering someone's treatment for them, or maybe you just want to protect yourself from your own processes, these gloves are a must-have. With this level of protection, you can rest assured that you're doing everything possible to keep yourself healthy.
#6 - Textured Fingertips
These gloves have textured fingertips and a major tactile sensitivity so that you can easily grip items while performing various procedures. The tips provide an improved grip on objects such as syringes, needles, bandages, gauzes, etc. When you are trying to give yourself an injection or perform another medical-related task, these lab gloves provide you with one of the biggest solutions, which is the worry-free protection that you need.
#7 - Works Great Against Chemotherapy Drugs
These type of Natural rubber latex free/non-latex gloves work great against chemotherapy drugs because they are designed to block the transmission of germs, bacteria, and common chemicals including cytotoxic drugs. You can administer treatments safely with confidence according to the compliance ASTM D6319 - Standard Specification. Since these are used as one of the most efficient processes in the healthcare environment to protect against a range of chemicals during procedures, you can feel reassured you are getting a high level of chemotherapy protection when you wear them. 
Why Should You Use a Purple Nitrile Disposable Lab Glove?
Disposable lab gloves are essential for healthcare workers and individuals at home. They offer many benefits. However, not all types of gloves are created equal. Some are better than others when protecting your hands from harmful substances during a procedure.
Purple disposable nitrile gloves are among the best options out there. They are highly effective at preventing the transmission of pathogens. You will also find that they are easy to clean after each use.
Purple disposable nitrile gloves are easy to use and clean; they do not require much effort to put on. In fact, most people can get used to wearing them within minutes. Once you are done using them, simply throw them away. No special cleaning is required.
These disposable gloves are relatively low in price compared to other glove brands. If you buy them in bulk, you will save a lot of money. 
Purple disposable nitrile gloves are ideal for those who want to protect their hands against harmful substances. Your safety is our mission. If you have any questions about these purple nitrile gloves or about any other compatible products, feel free to contact us.