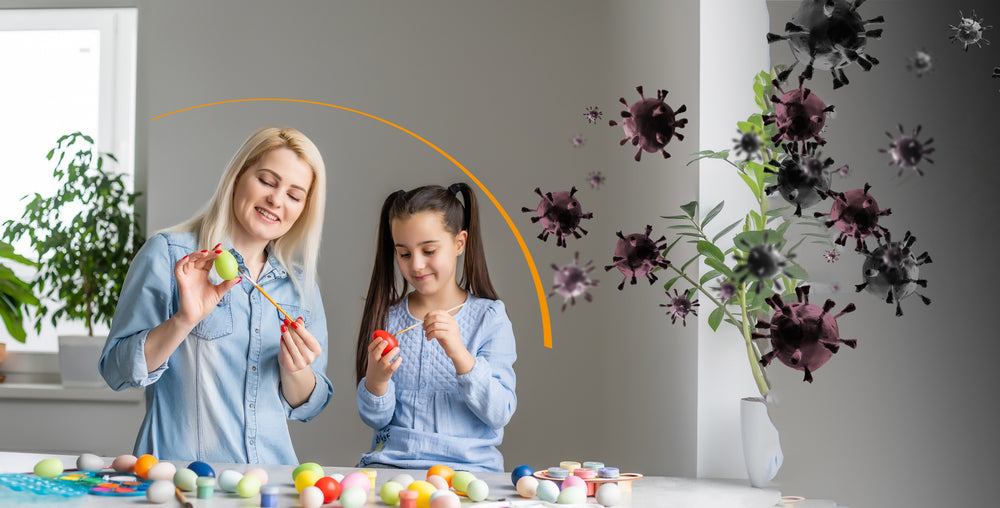 How to Protect Yourself and Your Loved Ones From Bacteria and Viruses
 It's no secret that bacteria and viruses are everywhere. While some of these bacteria are harmless or don't cause many issues, some micro - organisms can cause serious illness. So how can you protect yourself and your loved ones from the harmful types?
Practice Good Hygiene, Always
The best way to protect yourself from bacteria and viruses is to practice good hygiene. This means washing your hands regularly, especially before eating or after using the bathroom. You should also avoid sharing personal items like towels and toothbrushes. Be sure to wash down your countertops, door handles, faucets, etc. with cleaning wipes.
Eat Healthy and Exercise
Besides practicing good hygiene, you can also boost your immune system by eating a healthy diet and getting regular exercise. This will help your body fight off infection more effectively.
Some specific foods that can help boost your immune system include:
Citrus fruits like oranges and lemons
Leafy green vegetables
Tomatoes
Yogurt
Salmon
Garlic 
Practice Good Cleaning Habits
When cleaning, you can use a disposable cloth as you wipe down hard, non-porous surfaces, so you're saving on waste and being sanitary. Be sure to clean door handles, countertops, and other high-touch areas regularly for ideal disinfectant measures. You should also wash your bedding in hot water weekly.
Why Medline Micro-Kill is a Must-Have For Your Cleaning Collection
The Medline Micro-Kill is a powerful, yet gentle, cleaning solution that is safe for use on all surfaces. It's ideal for use in your home, office, or healthcare setting like dental offices, nursing facilities, or doctor and medical offices. It's also EPA registered and has a wide range of applications. The disposable cloth makes it easy to clean nonporous surfaces.
The Medline Micro-Kill is a must-have for your cleaning collection because it's so versatile and effective. It protects you against 13 different infectious micro-organisms. It's a great way to protect yourself and your loved ones from harmful bacteria and viruses in a safe way, being an alcohol-free formula and bleach-free.
Some of the many benefits of the Medline Micro-Kill+ Disinfectant Wipes include:
Kills 99.999% of bacteria in 30 seconds
 Kills viruses, fungi, and mold
 Gentle enough to use on all surfaces
No harsh odors. Has a clean scent
Broad range of applications
Sanitize With an Effective Bleach-Free and Alcohol-Free Method
Try Micro-kill+ disinfecting wipes for yourself and see how easy and reassuring it is to know you're protecting yourself, loved ones, or patients from 13 different infectious diseases.