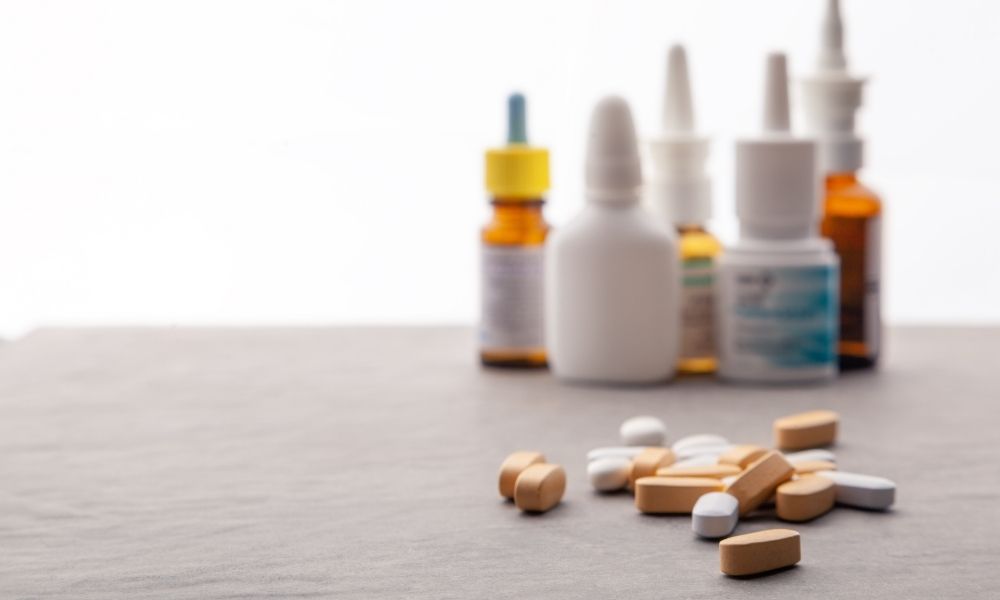 Must-Have Supplies To Keep in Any Medicine Cabinet
Having basic medical supplies and medicine can be a lifesaver on some days. Whether you or someone in your family has come down with the flu or injured themselves, a stocked medicine cabinet can help alleviate minor healthcare concerns.
There are definite must-have supplies to keep in any medicine cabinet. Check out this guide of over-the-counter medication and items to have ready should something unexpected happen.
Allergy
Seasonal allergies can be debilitating, and they often sneak up on us. You should have an arsenal at your disposal to combat the ill effects of pollen and other allergens:
Antihistamines — It's wise to have both nighttime (or drowsy) and daytime versions.
Eye drops — Helps alleviate itchy red eyes.
Calamine lotion — For treating rashes associated with poison ivy, bug bites, or other allergic reactions.
Nasal Spray — For congestion.
Nettie Pot — To help alleviate symptoms from allergies, or even sinusitis.
Pain Relievers
When you're stocking up pain relievers, consider the needs of your household. Most pain relievers are similar but are better at treating different ailments:
Ibuprofen — Great for reducing pain from inflammation but can cause upset stomach.
Aspirin — Good for relieving fevers, inflammation, and pain from minor injuries.
Acetaminophen — Relieves fevers and pain but is not an anti-inflammatory medication.
If you have children, be sure to have both adult and children's dosages available.
Cold and Flu
Not having to run to the store when you have a cold or the flu can help prevent others from catching it. Help out your neighbors and yourself by having supplies like these on hand:
Cough syrup — To help with a persistent cough.
Cough drops — These can be used for allergy bouts as well.
Decongestants — Consider having both nighttime and daytime available.
Thermometer — There are digital and non-contact types available.
Injuries
Most minor wounds and cuts can be treated at home with some basic supplies:
Bandages — Both gauze and smaller band-aids.
Rubbing alcohol — Used for disinfecting wounds.
Anti-bacterial cream — Used for treating cuts and bug bites.
Cotton Balls — Used for applying creams and ointments.
Tweezers — Can be used for removing splinters.
These must-have supplies to keep in your medicine cabinet can provide peace of mind if any minor illness or injury should happen. For added convenience, you can shop for over-the-counter drugs online and medical supplies at Quick Supplies Online!