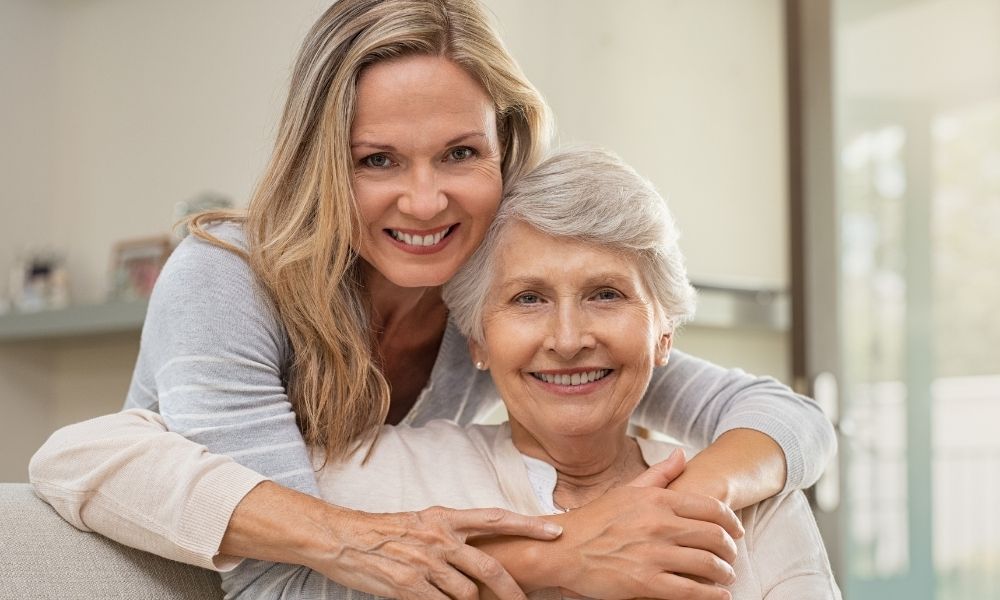 Considerations When Caring for Elderly Parents at Home
Aging is a part of life, and it happens faster than we expect. One day, adult children will have to help their elderly parents when they need care. Maybe they'll only need help occasionally, but some might need around-the-clock care to ensure their physical and emotional wellbeing.
Caring for an aging parent is always unexpected territory, but knowing what to expect can help you navigate this part of your life. Understanding how aging will affect them and the available options to help facilitate care will make this more manageable.
Here a few considerations when caring for elderly parents at home.
Instrumental Activities of Daily Life (IADLs)
Caring for aging parents means observing and assessing their behavior for any decline. Instrumental activities of daily life, or IADLs, are the activities that we should accomplish on our own. Occupational therapists use IADLs to determine a person's ability to live independently or in a community setting. Here are the seven IADLs:
Cooking: Can your parent still cook meals?
House Cleaning: Can they clean, do laundry, and perform basic maintenance tasks around the home?
Taking Medication: Are they taking their medication at the right time of day and the correct dosage?
Shopping: Is your elderly parent capable of purchasing groceries, medication, and other necessities?
Finances: Can they still budget and pay bills?
Transportation: Can they drive, call a cab, or navigate public transportation independently?
Communication: Do they return or make calls?
Activities of Daily Life (ADLs)
Unlike IADLs, activities of daily life, or ADLs, are necessary for basic everyday living. If you notice your parent struggling with IADLs, they might struggle to perform fundamental ADLs.
There are five ADLs that we all perform every day and can determine the level of assistance your elderly parent might need:
Bathing: Can they take care of all personal hygiene, like grooming, styling hair, and brushing teeth?
Dressing: Can they dress and undress, as well as dress appropriately for a situation?
Toilet: Can they perform continence-related tasks?
Transferring: What is their range of mobility, such as moving from their bed, chair, or standing?
Eating: How well can they eat or prepare food?
If your parent cannot perform any one of the ADLs, you will need to find a caregiver, whether you or a professional. You'll also have to determine what equipment and supplies they'll need for proper home care. First, you'll have to discuss your concerns with your aging parent.
Addressing Your Concerns
After assessing your parent's ability to care for themselves, you'll have to determine what level of care they need. Discuss these concerns with them, but prepare for them to resist the idea of home care or moving to assisted living. Here are a few ways to begin a dialogue about their care:
Prepare Yourself: Write down your concerns about their ability to care for themselves. Get siblings or other family members involved if they also share your worries. Also, research in-home care options as well as assisted living and retirement homes in the area.
Talk Early: Instead of waiting for a health crisis to develop, talk to your parent early to avoid serious mishaps. Talking sooner rather than later will help you both plan without too much pressure.
Talk In Person: Discuss in person, even if it's through a video call. Set up a time when you are all relaxed and have no interruptions or distractions.
Listen: Your parent might resist the idea of having in-home care or moving to a retirement community. Let them share their feelings and don't minimize them. Ask questions so you can understand their concerns.
Questions: When asking questions, keep them open-ended and give them time to answer. Some questions to start a conversation can include:

How is it living alone?
Do you feel lonely?
Do you feel stressed living alone?
Is managing your finances becoming difficult?
Would it help to have someone assist you with household tasks?

Empathy: Speak to them with compassion and not sympathy; no one wants to feel pitied. Moving from independent living to needing help is a tough decision. Listen and allow them to feel heard.
Don't Hurry: Even though you might be anxious to move forward with plans, your parent might need more time to adjust to home care or assisted living. Give them time to adapt to this new development in their life.
Talk Again: Keep in mind that you might need to have more than one conversation to convince your parent that they need help. Stay patient and remind yourself that this a process.
Visit a Community: When they are ready, plan a visit to a retirement home or assisted living community. Taking the time to explore options together will give them an idea of the opportunities they'll have in their new living arrangement.
Their Decision: Ultimately, the type of home care or living arrangement is their decision. Despite your concern about their wellbeing, the decision to move out of their home is up to them.
Living Arrangements
After speaking to your parent about your concerns for their physical and mental wellbeing, you can begin discussing which living arrangement is most beneficial for them. Here are living arrangement options for an aging parent:
Home Care: If your parent can still perform most ADLs, home care is an option. They can either live with an adult child or stay at home with the help of a nurse or caregiver. Some modifications are necessary to make to the house: for example, grab bars or widening doorways and hallways for wheelchairs and walkers.
Independent Living: Independent living buys or rents homes in a community with other seniors who need no medical support. Typically, there are amenities like gyms, laundry, yard maintenance, and social activities.
Assisted Living: Assisted living communities are for elderly parents who need assistance with ADLs like meal preparation and bathing. They rent rooms or apartments and have access to features like housekeeping, group meals, and social activities.
Nursing Homes: An option for parents who have chronic or debilitating conditions, nursing homes provide 24-hour care.
Supplies for Home Care
Other considerations when caring for elderly parents at home are the equipment and supplies you'll need for their care:
Bed Rails
Toilet safety rails
Bed tables
Bed transfer slings
Bed pads
Adult diapers
You can buy incontinence products online at Quick Supplies Online to help care for your elderly parent.