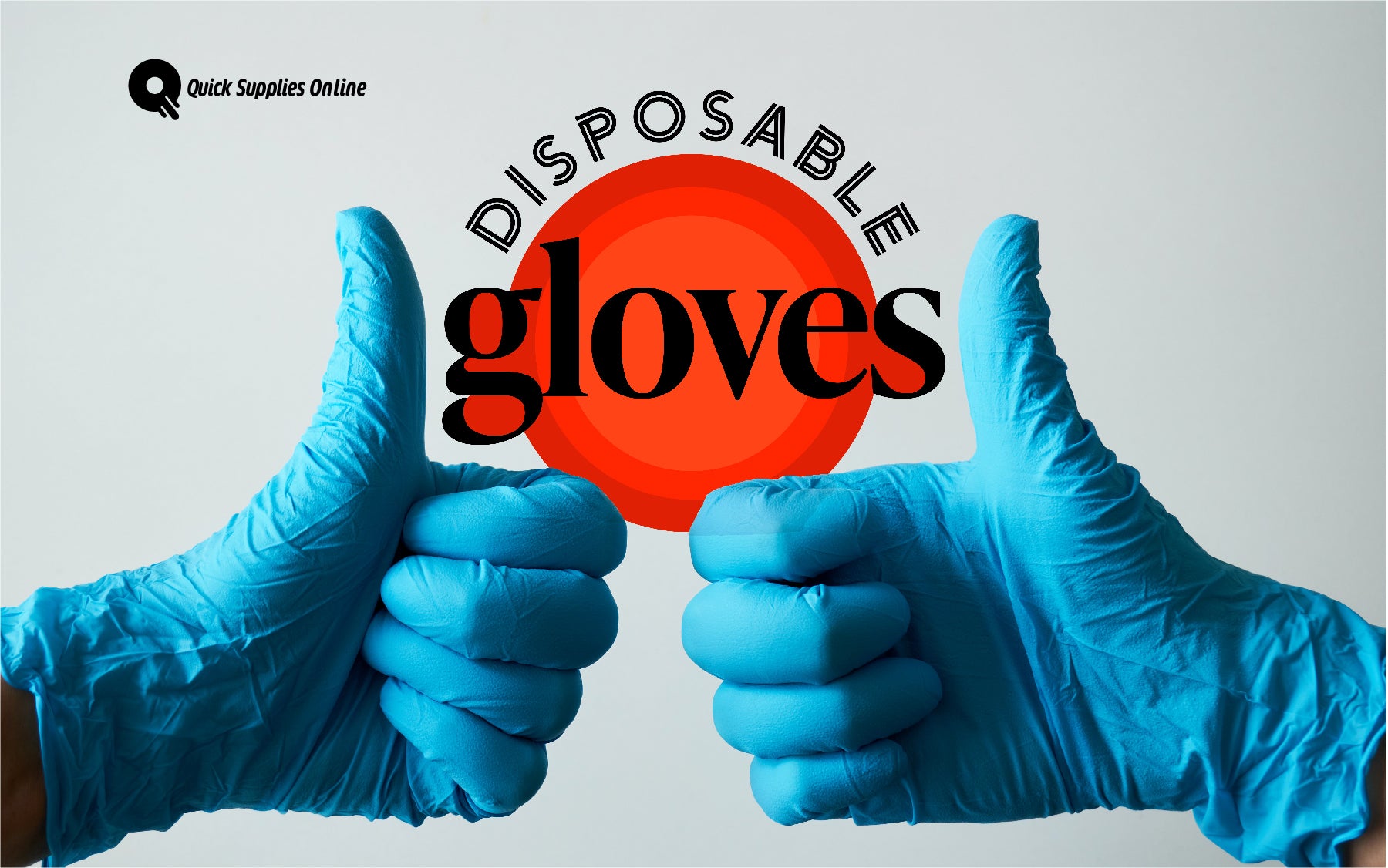 Why Medical Grade Disposable Gloves Matter
If you work in the medical field, you know disposable gloves are a must. They protect you from exposure to blood and other bodily fluids containing harmful pathogens. But not all disposable gloves are created equal. Medical grade gloves are a popular choice and made to a higher standard than other nitrile gloves or vinyl gloves on the market, and they matter for several reasons.
Here are five major reasons you should choose a medical-grade glove:
Durability you can trust
Medical-grade disposable gloves are made from a thicker material that can withstand more wear and tear. This means they're less likely to tear or puncture, exposing you to dangerous pathogens or other cross - contamination.
2. Provides a better fit
They're designed to fit your hand snugly, so there's less chance of them slipping off. This is important when you're working with sharp instruments or dealing with potentially hazardous materials and are worried about how the puncture resistance of the gloves holds up. Because these medical examination gloves are thicker, they offer protection against punctures.
3. Optimal protection
This type of glove made from materials that are more effective at blocking viruses, bacteria, and other harmful pathogens. Healthcare works and other medical professionals are less likely to get sick and can better protect their patients with industry standard medical gloves.
4. True comfort
Exam-grade disposable gloves usually consist of softer materials that are gentler on your skin, which is essential when you're wearing them for long periods or performing delicate tasks. When looking for types of gloves you will be wearing for lengthy periods, especially for surgical gloves, comfort is vital.
5. Latex Free
Latex allergies are not uncommon, and medical-grade gloves are available as latex-free options to latex gloves. This is important for both your safety and the safety of your patients.
Medical-grade disposable gloves are the way to go when it comes to protecting yourself and others from harm. Choose a glove that meets your needs, and you can feel confident you're getting the best possible protection. It also reduces the risk of cross-contamination since there's no need to worry about latex particles coming into contact with food or other surfaces.
Are Non-Medical Grade Disposable Nitrile Gloves Still a Good Choice?
Yes, non-medical grade disposable gloves are still an ideal choice. It just depends on what you're using the gloves for. If you need gloves that are more durable or provide a better fit, then exam-grade gloves are the way to go. However, if you're looking for an economical option or don't have any latex allergies, then non-medical grade protective gloves will suffice and still offer an adequate level of protection.
We've Got Your Quality Medical Grade Disposable Nitrile Gloves
Searching for protective equipment for healthcare workers or for personal use can seem daunting. Quick Supplies Online has a wide range of latex-free gloves, patient examination gloves, and other choices to match your disposable glove needs. Check out our disposable gloves and contact us if you need any help.