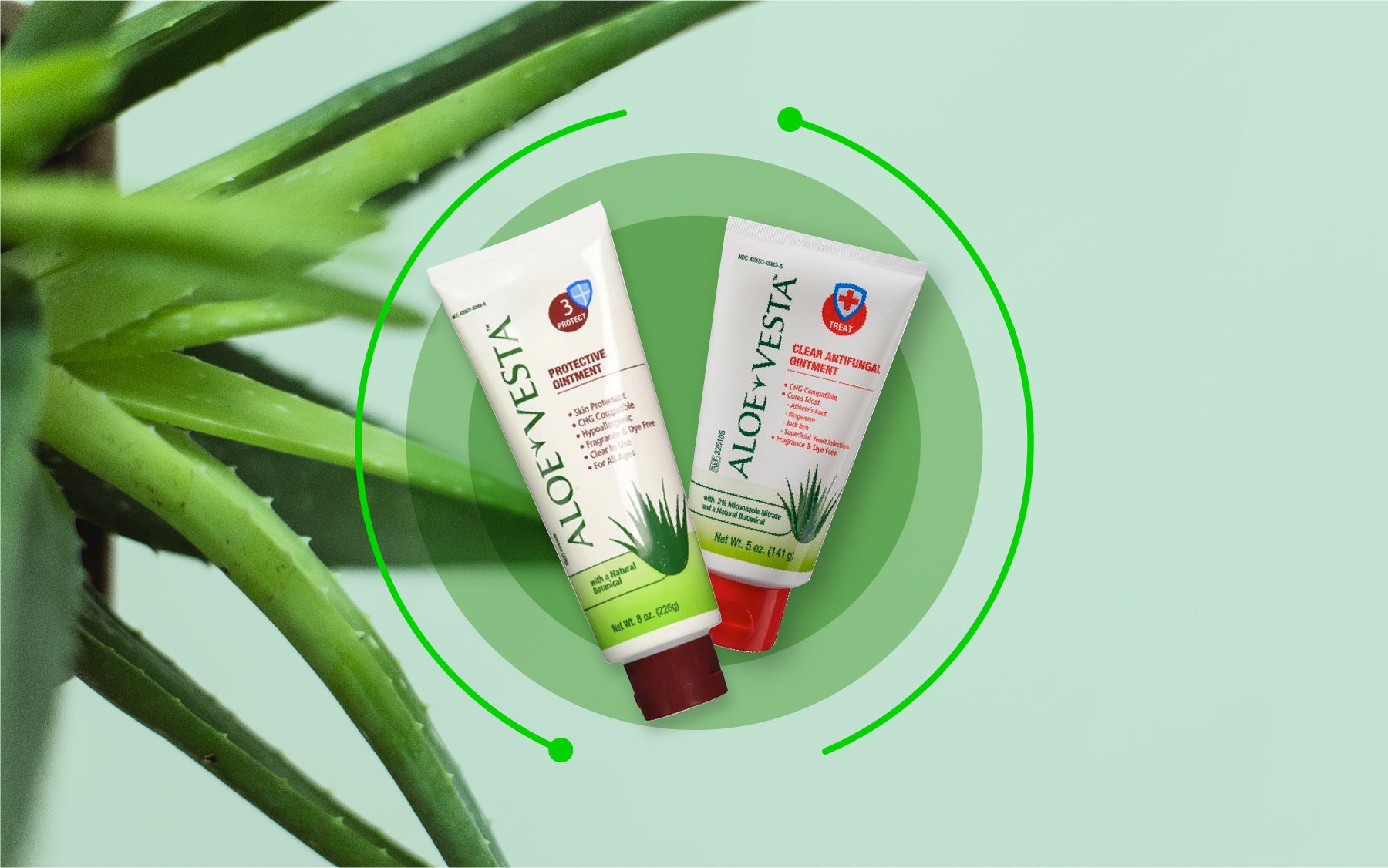 Why is Aloe Vesta a Perfect Choice for Skin Protection
When it comes to protecting your skin, there are a lot of different skin health products on the market to consider. 
But if you're looking for an all-natural skin care option to help keep your skin healthy and protected from the sun and other elements, then Medline's (formerly ConvaTec) Aloe Vesta Protective Ointment might be the perfect choice for you.
Why Protecting Your Skin Is So Important
Your skin is your body's largest organ, and it performs a variety of essential duties. It helps regulate your body temperature, protects you from the sun and other environmental factors, and helps keep your body hydrated. 
That's why it's essential to shield your skin from harmful elements that can damage it by keeping it well-moisturized, healthy, and protected using OTC skin ointments like Aloe Vesta Medline skin health solutions.
The Best Uses for Aloe Vesta Protective Ointment

This OTC protective ointment can be used for a variety of skin conditions. Its primary purpose is to moisturize and protect the skin. This skin health ointment is just one of the effective and gentle options of the Aloe Vesta skin care product lines.
It is most commonly used to treat skin conditions such as:
Dry skin (some people use it as a moisturizing cream)
Itchy skin
Chapped lips
Minor burns, scrapes, or cuts
Diaper rash 
Lastly, it can also serve as a "barrier" to protect the skin from wetness and friction. This makes it especially useful for those who suffer from incontinence or are bedridden.
The Ingredients That Make Aloe Vesta So Good

The main ingredient in Aloe Vesta is aloe vera, which is a natural plant extract that has been used for centuries to treat various skin conditions. Aloe vera is known for its healing properties and has been shown by research to be effective at soothing sunburns, insect bites, and other skin irritations.
Another key ingredient in Aloe Vesta is petrolatum (an emollient), which acts as a barrier to protect the skin from moisture and irritants.
Aloe Vesta also contains humectants like glycerin, which help keep the skin hydrated and healthy, and anti-inflammatory compounds like magnesium sulfate which can help soothe irritated skin.
How To Use Aloe Vesta Protective Ointment
For best results, apply the ointment to clean, dry skin. Apply it liberally and evenly over the area you want to protect. Reapply as needed, especially after sweating.
However, it's important to remember that this product is for external use only and is not recommended on deep wounds, major burns, or animal bites. If you experience irritation, discontinue use and consult a doctor if necessary.
Why Aloe Vesta Is the Perfect Choice for Skin Protection

Medline's Aloe Vesta Skin Protective Ointment is an excellent choice for those looking for an effective and natural way to protect their skin health. It's no wonder it's considered one of the advanced skin care products.
The skin cream contains many beneficial and natural ingredients like aloe vera, glycerin, petrolatum, and magnesium sulfate that work together to soothe and heal the skin. 
It's also easy to use, hypoallergenic, fragrance and dye-free, CHG compatible, safe for all skin types (especially sensitive skin) and can be reapplied as needed. Health care facilities like this ointment because it works perfectly for elderly patients who often have soiled diapers or wet diapers; it helps minor skin irritation and diaper rashes.
So, if you're looking for a safe and effective way to protect your skin, look no further than the Aloe Vesta Skin Protective Ointment for advanced skin protection.
Are You Ready to Try an Effective Skin Protectant?
Try it out for yourself or your medical practice if you're a healthcare provider and add it to your collection of skin care and preventative care. Check out the Aloe Vesta Protective Ointment here.