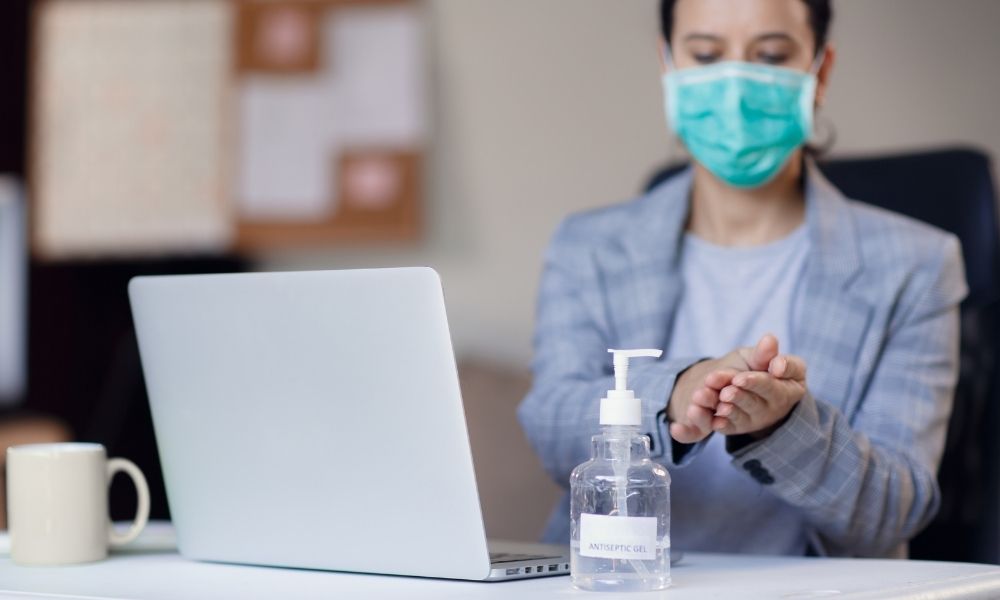 Ways To Prevent the Spread of Germs in the Workplace
Sickness can spread through the office at lightning speed, even with an employee illness prevention program that provides vaccinations and education. Today, fighting pathogens is more important than ever. Absenteeism is a problem that costs considerable business funds, even though no one wants to be sick. Here are some ways to prevent the spread of germs in the workplace.
Provide Hand Sanitizer
Free posters from the CDC can be downloaded reminding employees to use hand sanitizer. Add a large sign with a hand sanitizer station at key entrances, near bathrooms, and outside breakrooms and conference rooms to help keep germs from spreading around the office. After a while people often stop registering signs they see because they're used to them, so consider changing out the signs every week.
Provide Workers With PPE and Workplace Cleaning Supplies
Your employees want to stay healthy, and they are happy to help. Supplying basic workplace wellness supplies such as disinfecting wipes, facial tissues, hand sanitizer, gloves, and facemasks will allow them to keep the workplace cleaner and help them stay safe. Of course, don't forget about any facility guests. Provide them with PPE and hand sanitizer as well.
Fair Quality is Important
Airborne diseases travel via bacteria. Viruses travel on dust particles or respiratory droplets when an infected person coughs or sneezes. You can take a two-prong approach towards air quality: using green cleaning techniques to reduce air pollution and cleaning the air. Instead of putting a HEPA filter in the heating and cooling system, use a standalone commercial-grade air purification system.
Vacuuming and Cleaning Frequency
Door handles, push bars, elevator buttons, handrails, microwave and refrigerator handles, and coffee makers are all joint surfaces that will need frequent cleaning and disinfection. Having disinfecting wipes readily available will encourage workers to help keep those touch surfaces clean.
Pay Attention To Your Own Health
You may spend your days interacting with staff from all departments. That means if you aren't feeling well, you have a greater chance of spreading your germs to multiple employees compared to someone who works with only a handful of people. If you're not feeling healthy, you should really stay home.
Of course, having PPE and sanitary supplies on hand costs money to the company. But you can always find antibacterial wipes for sale online and other PPE items at Quick Supplies Online. Buying medical supplies online is efficient and cost-saving when you do it from us. Place your order any time of day. You won't have to chase down the correct supply at different locations, and the customer service is excellent. The next time you need medical supplies, order online with us. The convenience can't be beaten. We hope these ways to prevent the spread of germs in the workplace will be your guide to avoiding germs in the workplace and making your employees feeling safe and secure.