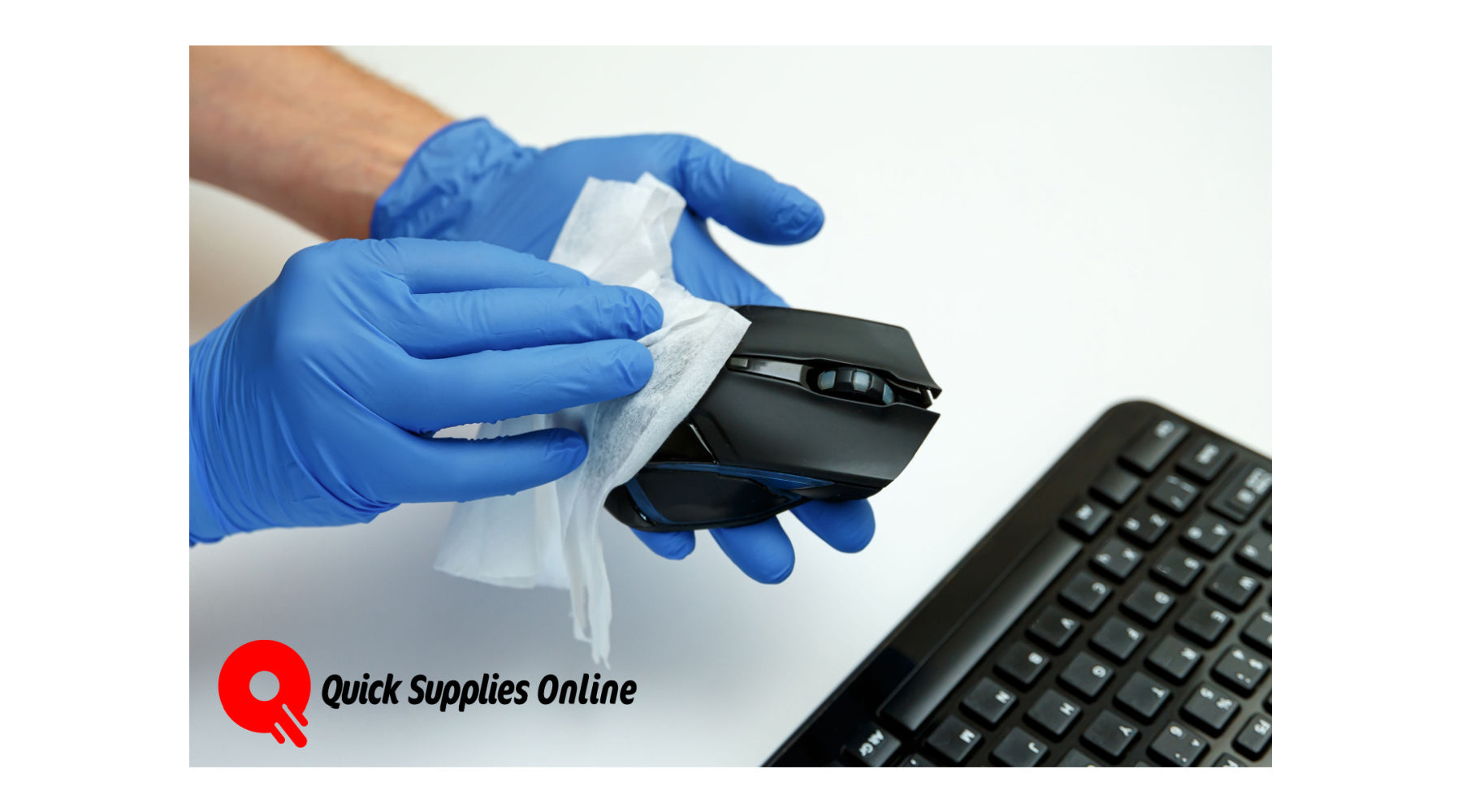 Achieve a Germ-Free Environment with PDI Sani-Cloth AF3 Surface Disinfectant Germicidal Wipes
If there's one thing we've all learned over the past few years, it's that hygiene and cleanliness are not just about personal well-being; they are about public health too. At Quick Supplies Online, we are proud to introduce you to a product that is a game-changer in the world of disinfection - the PDI Sani-Cloth AF3 Surface Disinfectant Germicidal Wipes.
The Ultimate Protection
The PDI Sani-Cloth AF3 wipes are not just another addition to your cleaning cupboard; they are your strongest weapon against germs. Powered by a unique, alcohol-free formulation, these wipes are designed to kill harmful microorganisms, ensuring the safety of your home, office, or any other space. They provide an exceptional balance of speed and efficacy, killing viruses, bacteria, and fungi in just 3 minutes.
Safety First
The "AF" in Sani-Cloth AF3 stands for Alcohol-Free, making these wipes safe to use around kids, elderly people, and those with respiratory sensitivities. They are perfect for environments where the use of alcohol-based products is not appropriate. Despite being alcohol-free, these wipes don't compromise on germ-killing power. They are capable of eradicating over 50 microorganisms, including Multi-Drug Resistant Organisms like VRE, MRSA, and more.
Versatile and Convenient
No need for gloves or special handling instructions; these wipes are designed for ease of use. The large, durable cloth material makes it easy to clean larger areas and complicated surfaces alike. Each canister is equipped with a deep well lid that provides ample space to store the large wipe roll and helps to reduce the risk of cross-contamination.
Cost-Effective
One of the primary reasons our customers love the PDI Sani-Cloth AF3 wipes is their cost-effectiveness. With 160 wipes per canister, a single purchase goes a long way in maintaining a safe, hygienic space. Given their efficacy and versatility, they offer excellent value for money.
Eco-friendly
PDI's commitment to sustainability is evident in the Sani-Cloth AF3 wipes. They're made from a biodegradable substrate, and the packaging is recyclable, minimizing environmental impact.
The Quick Supplies Online Advantage
As a trusted partner of PDI, we at Quick Supplies Online are committed to delivering quality and service to our customers. When you purchase your Sani-Cloth AF3 wipes from us, you get the assurance of a genuine product, quick delivery, and excellent customer service.
At Quick Supplies Online, we believe that the
PDI Sani-Cloth AF3 Surface Disinfectant Germicidal Wipes
are more than just a cleaning product. They are an investment in health, safety, and peace of mind. Visit our website today to order yours and experience the power of PDI's advanced disinfection technology.